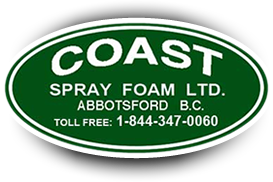 Attic Antics (Part 1 of 2)
Not only can attics be a place where your homes heat can easily escape, it can sometimes be an underutilized space that you could create a functional space within.
Although our main concern is to oversee that the heating and cooling of your home is regulated through sufficient insulation, we also feel that we can provide creative ways in which to make your home space as efficient as possible.
Between this post and the next, we are going to cover off ways to renovate your attic space.
So without further ado…
Rooftop Bathhouse
Although at first thought, it might not seem ideal – but an attic "bathhouse" can actually make for a very restful place.
Firstly, it's a very private space that allows for skylights. Add to that a nautical style theme with bright white walls, faux wood wainscoting, a partial wall for the toilet area, as well as an antique-style dresser placed between 2 pedestal sinks to create additional storage …and you're ready to enjoy!
Clean & Simple Additional Bathroom
An attic space is already simple with clean lines, and offers ample opportunity to design a bathroom that provides a washroom solution to a possible lack there of.
By utilizing the varied ceiling heights and sloping effect that is already in place in an attic, it can act as the perfect backdrop for your simple yet elegant extra bathroom space.
In addition, high casement windows provide natural light and beaded-board paneling offers a timeless, clean and simple finish to your extra bathroom.
Attic Space Retreat
Every home needs a sanctuary, and an attic offers the perfect nook in which to create such a sanctuary. Creating tall arched windows will offer lots of natural light to filter in and warm your rooftop space, and the vaulted ceilings will create a cozy feel.
Built in storage shelves can maximize your space, and tying it all together with a soothing palette of neutral colours with a flair of fireplace brick will have your climbing the attic stairs on a regular basis for an at-home retreat!
Sun-Drenched Sitting Room
Adding a "dormer" to your attic will help expand living space and channel light into a pleasant sitting area. Exposed chimney brick can provide a focal point and gives the space a warm feel.
So whether you want to add an additional bathroom for retreat or function, a comfortable space to climb into, or simply want a cozy nook to read your latest book …your attic space can provide the perfect setting for all of these home additions.
At Coast Spray Foam we love to help our clients achieve a functional space that is cost and energy efficient. Call us any time to discuss your needs!