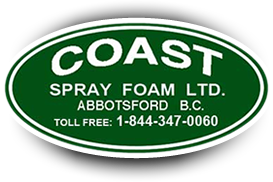 Attic Antics (Part 2 of 2)
In addition to bathrooms and reading nooks, there are many other functional uses for your attic space.
Office in the Home
An attic is truly an ideal home office space. It is usually small and quaint, yet still large enough to provide the space necessary for a desk and storage units.
In addition, you can completely stray from your homes colour palette and create an office space that reflects your personality, and one that will keep you motivated as you do your "all things officey".
From columns and dark wood flooring, to Tiffany blue walls and white polished floors …the options are as varies as the people wishing to create them. So have fun and make it a place where the creative juices will flow!
Master Bedroom
Opening up the attic to create a master bedroom is what dreams are made of. It isn't just a good idea – it's a grand idea! What better place to rest your head at night, then in the rafters of your home.
A sunny and spacious living area by day, and a cozy, old-fashion hideaway by night …with door-style window shutters and wide-plank pine floors – it will give off the perfect warm glow for your evening slumber.
Built-In Bedroom
Attic bedrooms are functional spaces, and all kinds of fun too. What teenager wouldn't want their own private "loft house"?
Creating a built-in bedroom for your teen or guests -that happen to pop by- just makes sense.
With a window seat and a warm yellow tones, you might find you have limited need to entertain, as this sanctuary will provide it's own calm retreat for both teens and guests alike.
Play Room
Having a room specifically for play can really minimize the clutter throughout the house. With the livable potential of an attic space and the lovable nature you can create therein, you'll find your kids playing in their new playroom for hours.
Hard wood floors for easy cleaning, and a cheery blue tone to bring the sky close enough to touch …and your play heaven will be ready for business!
At Coast Spray Foam, we are all about solutions …call us any time to discuss your needs!