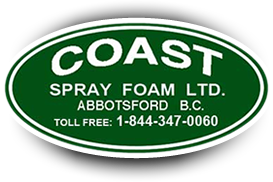 The Benefits of Spring Renovations and New Insulation
Spring is a popular time for home renovations. Whether you are adding on to your home, finishing your basement, or creating a rental suite above your garage …there is a wide range of renovation projects people choose to take of for a variety of reasons.
Perhaps you are needing additional space for a growing family, or wish to finish your basement for a dream daycare, or perhaps creating a rental suite will help you financially …whatever the reason for your chosen renovation, taking into consideration your insulation is an important part of the process.
Choosing the wrong type of insulation for your renovation project, could end up costing you more in the long run on heating or cooling costs, or create ventilation concerns – adding to the health risk of those with allergies in the home. In addition, if creating a sound barrier between rooms – especially in the case of a rental suite – is important to you, choosing spray foam insulation will help to minimizing sound from room to room.
Spray foam insulation provides flexibility, reliability, and cost-effect measures for homeowners, and there are many health benefits that come with it that we wanted to share.
The Benefits: Polyurethane Spray Foam Insulation
Reduces Energy Consumption. Up to 40% of a buildings heat is lost due to a poor building envelope. Spray foam insulation seals tighter to surfaces like wood, doors, concrete and vents; and also seals in difficult little nooks.
Holds Air Tight Properties. Spray foam insulation offers very low air permeability, and provides a sealed application process, ensuring a much tighter building envelope.
Improves Air Quality. With the building envelope sealed tighter, less pollution and water can leak into the building. This means that air is filtered through intake / outtake points; and walls are less susceptible to mold and mildew growth.
In addition, Polyurethane Spray Foam Insulation offers thermal effectiveness, noise reduction, and is environmentally friendly.
So if you are approaching a renovation or addition to your home, consider Coast Spray Foam Insulation for your project …you won't be disappointed!