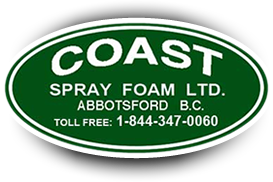 Better Market Your Home With Insulation?
Renovating one's home is a great way to add value to it. Whether you are remaining in the home, or looking to put it on the market, homes that look aesthetically pleasing, and have energy efficient renovations completed, sell well on the market.
Insulation is a major cornerstone of such renovations and selling features. Poorly insulated homes waste vast supplies of energy, but with spray-foam insulation you can promote your home as an energy saving household.
> Insulation that expands to fit every crevice of your inner walls can nicely insulate pipes also.
> Adding insulation to your attic will keep the home additionally cozy and cost efficient.
> Ensuring your doors and windows are properly insulted …another plus, as well as your crawl spaces and between floor joists.
Before you move ahead with your insulation renovations, here are some tips to streamline the process, and get your home on the market quickly.
–       Consult with your insulation specialist prior to the renovation, and get an exact timeframe for when work will start, and an estimate for when it will end, so you can best prepare for the renovations.
–       Be sure you keep you essentials out like hair dryers, coffee makers, and appliances regularly utilized.
–       Consider renting portable or semi-permanent self-storage to keep furniture and appliances in, in order to prevent dust or other damage during the renovation.
–       Keep seasonal item conveniently located, but packed away for safe keeping until needed.
–       Cover carpets and sofas with plastic or sheets.
–       Purchase disposal plate ware and cutlery for easy dirty-dish-less meals. Cleaning up around renovation clutter can be difficult. So keep it as simple as possible.
Sometimes simple reminders can alleviate many renovating frustrations, and ensure your daily life is as streamlined as possible, while renovations go on around you.
Insulation renovations will definitely improve the overall thermal envelope of your home, and will add significantly as a selling feature. At Coast Spray Foam, we are always happy to help, and can provide you with any information you need to make the best insulation decisions for the sale of your home!