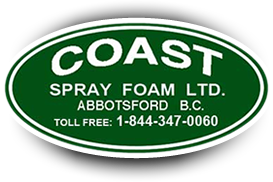 Commercial & Residential Renovations
Whether your business is growing or your family is, renovations are often a reality for both commercial and residential properties. As you grow, so does the need for functional, safe, and energy efficient space.
Alternately, if your home or business was constructed in the "asbestos era", we would strongly urge you to look at removing this harmful product as soon as possible.
At Coast Spray Foam, regardless of if you are looking for a complete commercial or residential renovation that requires insulation, an expansion, or just some simple energy saving upgrades such as insulating your attic or semi-soundproofing your boardroom with spray foam, we can provide such services on any budget.
Sometimes a home or businesses insulation can be disrupted by fire or water damage, we understand the devastation this can take on families, and the financial strain it can also put on businesses. We ease the insulation portion of your rebuilding project and work around your home schedule and office hours assuring minimal disruption. Our project managers will be easily accessible during the entire process to ensure a smooth transition from installation to completion.
Often individuals hold back from any energy efficient renovations, as the process can seem both daunting and intimidating, or they question how much they can actually save from such an undertaking. Whether you are starting a new business, renovating an old office, or addressing the needs of your current home – Coast Spray Foam will help ease you through the renovation process.
No matter what your renovation plans entail, we pledge that our services, as well as our technical expertise, will facilitate your plans with minimum displacement to you. Most importantly, we are committed to providing you cost effective solutions at all times, enhanced by quality workmanship.
With our promise of on time, on budget, high-quality insulation installation …whether using polyurethane spray foam or Polarfoam your needs are always addressed and our projects relentlessly impress with their energy efficient results.
Contact us at your convenience, we trust you will see the different quality insulation can make!