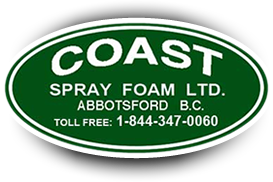 Debunking the Health Concerns of Spray Foam Insulation
Spray Foam Insulation has occasionally been brought into question regarding what it contains, and the misconceived potential for health concerns. Most consumers nowadays are very conscious of their environment, how it is being treated, and what impact they play in the process, so making conscious buying decisions is important to them.
As a homeowner or business owner, clearly you want the most eco-friendly building options available as it pertains to insulation, while still maintaining safety standards and quality assurance.
That is why we are so proud of our product, as it offers all of the above!
The Benefits of Spray Foam Insulation
Our spray foam is GREENGUARD safety approved, and is considered the ideal option for hospitals, schools, businesses and homes alike.
Our Polarfoam is an eco-friendly foam formulation that is created from recycled plastic. It contains a renewable soya product that has had zero impact on ozone depletion. In addition, it exceeds the highest requirement for volatile organic compounds, allowing for optimal indoor air quality certifications.
In addition, builders who use spray foam insulation are able to qualify for incentive programs through BC Hydro, Fortis, and Energy Star.
Spray Foam Does Not Contain Gas Emissions
One of the misconceptions in the past is that spray foam gives off toxic gas emissions …but this is not true. Our spray foam is actually chemically inert, containing no odor or harmful vapors whatsoever.
Seals Tighter & Saves Money
Spray foam insulation seals tighter to surfaces like wood and concrete; is able to seal in corner nooks, as well as around windows, doors and vents. Because of this your home or while leaving out pollution as well as guarding against water leakage …which can lead to mold.
At Coast Spray Foam, we want to put your concerns to rest, and are always able to easily answer, and/or provide solutions for your insulation problems. So feel free to call us with any questions you might have, or to request a consultation.