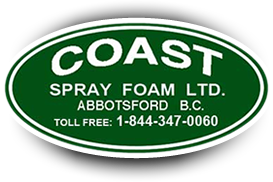 Effective Uses of Spray Foam Insulation
As we approach the warmer and (ideally) dryer months of spring and summer, many people are looking at undergoing home renovations for one room or another. From bathroom updates to kitchen upgrades, or converting attics into bedrooms and garages into rental suites …there are many types of renovations that people choose for various reasons.
As it pertains to insulation, the options are a little more limited – but are still a very important part in your renovation considerations.
Homeowners are not always aware of the various application areas spray foam insulation can be used for, so for those of you who are not familiar with our product – we want to ensure you are well informed on what it offers and the areas it covers.
Spray Foam Application Areas
Exterior Walls – insulating your exterior walls with spray foam creates a vapor barrier, as well as acts as a thermal insulator far superior to other insulation products.
Attic – whether you are considering using this space as an additional bedroom, office or bedroom, or simply want to better insulate your home for heating and cooling cost purposes, insulating your attic as a great cost-saving measure.
Interior Walls – insulating your interior walls with spray foam insulation is a good choice if you wish to keep noise levels down from room to room. Whether you want to keep the audio levels of a media room or rental suite at bay, it significantly can reduce the transfer of noise from room to room.
Concrete Above Living Spaces – spray foam insulation can act as a vapor barrier and thermal insulator in this case, and is actually required as per BC Building Code.
Patio above Living Spaces – patios are a popular renovation choice, especially around spring and summer, and by properly insulating it, you can create a vapor barrier and thermal insulator that allows you to bring your living space outdoors!
Pool Insulation – for all you pool owners out there, or for those looking to have one installed – spray foam insulation acts as an excellent thermal insulator for your pool, keeping the temperature regulated season to season.
Below Basement Slab – spray foam insulation below your basement slab acts as a great thermal insulator, keeps maintenance costs down, and gives you the ability to install radiant heat on top of foam.
Damp Proof Foundation – an excellent idea for keeping mold at bay, spray foam insulation acts as a vapor barrier and thermal insulator for your foundation, and is actually better than "damp proofing" because Polarfoam is certified water proof.
So as you can see, there are many options and benefits to spray foam insulation. Whether you are considering a renovation, building a new home, or simply want to look at correcting the insulation concerns you currently have, give us a call – we can help!