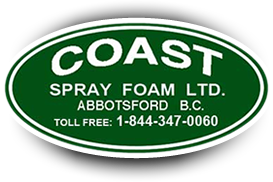 Go Green in 2014 with Polarfoam
If you are looking at building or remodeling your home for 2014, and want to "go green", consider all aspects of the environmentally friendly products that you will be using, and how they will effect the quality and comfort of your home throughout, in addition to the longevity of these products.
Insulation is a key component to keeping you home cool, warm, dry and mold-free.
At Coast Foam, one of the insulations we offer is called Polarfoam, which is an environmentally friendly insulation. It provides all of the benefits you would want your insulation to contain, with the benefits of environmentally friendly properties.
Polarfoam is made from recycled plastic as well as vegetable oil; it has a zero ozone depletion substance, and is an ecological product. It also seals out allergens such as dust and pollen, keeping your home free of most irritants that can often plague a home, and cause discomfort to those living there.
Because this is a closed-cell, rigid polyurethane foam, it prevents any air from escaping or getting into your home, ensuring it remains warm (or cool). This spray foam insulation will adhere to most any substance, and provides an incredibly strong centre for any home or building.
With Polarfoam acting as an air and vapor barrier, this insulation promotes energy efficiency and can greatly reduce your housing maintenance costs.
Research shows that 40 per cent of a home or building's heating and/or cooling costs are lost due to air leakage, so this airtight product will ensure those types of leakages are prevented.  In addition, Polarfoam exceeding 500 times the requirements of NBC's air barrier material, so not only is this a "green" product, it's a product that far exceeds requirements and expectation of the housing regulation community at large.
As a certified application specialist, we are able to have your house or place of business insulated in a timely fashion, and as such, have your home or building's core prepared for everything that follows a build or remodel. There is no need to add to your building or remodeling costs by having incomplete or shoddy workmanship to the core of your space. Ensure you get it right from the start, from your service provider, to the type of materials you are using …it all builds up, and we guarantee you will be happy you chose a spray foam insulation for your project.
This 2014, Coast Spray Foam Insulation would like to help you minimizing your footprint on the earth, save money, prevent allergens, and build a home that stand the test of time!
Give us a call if you have any questions, or to provide you with a free quote.