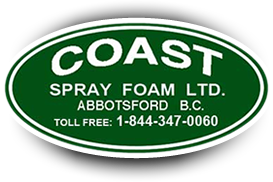 Go Green In 2015 With Polarfoam
Building or remodeling your home or business for 2015? Allow us to help you achieve some "green" initiatives within that, while providing you with the most optimal insulation product on the market!
Choosing the right insulation product is vital for keeping you home or business cool during the hot summer months, warm during the cold winter months, and dry all year round – ensuring you are clear of mold concerns year after year.
At Coast Foam Insulation, we are proud to be a provider of Polarfoam – an environmentally friendly insulation that comes with many benefits and an environmental stamp of approval.
How is Polarfoam Insulation "Green'?
Polarfoam is made from recycled plastic as well as vegetable oil; it has a zero ozone depletion substance, and is an ecological product. It also seals out allergens such as dust and pollen, keeping your home free of most irritants that can often plague a home, and cause discomfort to those living there.
Because this is a closed-cell, rigid polyurethane foam, it prevents any air from escaping or getting into your home, ensuring it remains warm (or cool). This spray foam insulation will adhere to most any substance, and provides an incredibly strong centre for any home or building.
With Polarfoam providing an air and vapor barrier, this insulation promotes energy efficiency and can greatly reduce your housing maintenance costs.
As we mentioned in our last blog post, 40% of your home or building's heating and/or cooling costs are lost due to poor insulation properties, but by utilizing our Polarfoam Insulation, you will be eradicating this concern while reaping the benefits it offers.
At Coast Spray Foam, we are certified application specialists, who provide quality workmanship in efficient timing.
So whether you are considering minor remodeling, or an entirely new construction project for 2015, Coast Spray Foam Insulation would like to help you minimizing your footprint on the earth while saving you money for years to come. Allow us to help you insulate your home of business that stands the test of time!
Feel free to give us a call with any questions you may have, or to provide you with a free quote.