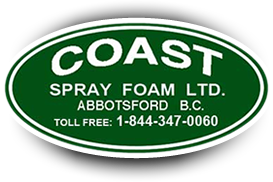 Guard Against Mold with Spray Foam Insulation
Mold in your home or place of business brings with it some pretty severe health risks. That is why guarding against it with the airtight properties of spray foam insulation is truly ideal.
Prevention is always the best method when it comes to matters of ones wellbeing, as correcting health concerns often comes with great cost – both in monetary terms as well a cost of your time and energy.
Tighter Seal Impedes Mold
Whether you are a business owner or a homeowner looking to build or remodel, spray foam insulation is a fantastic product to utilize within your structure. Spray foam insulation ensures that your building envelope is sealed tightly, which prohibits water to permeate your home – safeguarding against mold and mildew. In addition, this tight seal guards against pollution, keeping the air quality in your home ideal.
However, don't confuse "air tight" for a lack of airflow. Rather, when using spray foam insulation, the air is filtered through intake and outtake points, still allowing for proper air circulation, but disallowing your walls and ceilings to be susceptible to mold and mildew growth.
Incentive Programs Using Green Products
In addition to mold prevention, our spray foam product is environmentally friendly, which means it qualifies a lot of homeowners and businesses for incentive programs through 'green' based organizations like LEED® and GREENGUARD®, as well as others programs like those through BC Hydro, Fortis, and Energy Star.
If you have noticed a shift in the health of your family in your home, or of your employees in their workplace, mold could be a contributing factor and is not something to be taken lightly.
Symptoms of Mold Exposure
For those who are sensitive to mold, it can cause irritations such as an itchy throat, nasal stuffiness, eye irritation, coughing, and even skin irritations. Severe reactions can cause irreversible damage to your lungs as well, and is not a matter to be taken lightly.
So reduce your risks before they even begin, and use spray foam insulation as both a preventative measure, as well as to harness the most energy efficient methods of insulation on the market.
At Coast Spray Foam, we are here to help. Let us know how we can do so!