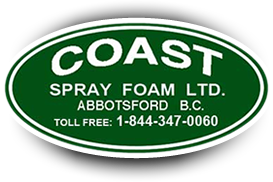 Guarding Against Mold with Spray Foam Insulation
Mold can pose a serious health risk to those living in homes where it has become airborne. From stuffy-nose type allergies, to itchy skin and watery eyes, to irreversible respiratory problems, mold is something you want to avoid at all costs.
Whether you are looking to prevent such matters, or correct them, spray foam insulation is one way in which you can do so.
How Spray Foam Insulation Guards Against Mold
Spray foam insulation keeps moist air out of your home, ensuring your walls and flooring do not become dampened, which leads to mildew and mold. Although there are ways in which we ensure your home still has airflow, it is not privy to moisture, but rather keeps your space warm and dry in the winter, warm and dry in the summer, and the very same throughout the wet seasons too.
Insulating Your Basement Properly
Insulating your basement properly safeguards against common concerns in a basement, namely – moisture. Although most people enjoy the cool reprieve their basement offers, cool and damp is not a popular choice.
Insulating Your Attic Properly
An equal culprit of space the often harbours mold is your attic. These rooms were often given free form in terms of insulation, with the idea being that you want the air to be able to circulate through your home, and breathe out the top space. But a poorly sealed envelope will allow pockets of air to permeate, collect moisture and collect mold. So insulating your attic with spray foam insulation is ideal in keeping your home dry.
Insulating Your Home with Spray Foam to Guard Against Mold
The main interior space of your home can also benefit from spray foam insulation, adding the same benefits as with your basement or attic. The Lower Mainland is known for it's rain, and as such – damp conditions. So guard against your home ever being prone to collecting mold, and insulate it correctly the first time.
At Coast Spray Foam Ltd., we're not simply here to provide a product …we provide a service that ensures your home is safe and well maintained. Call us and let us know how we can help!