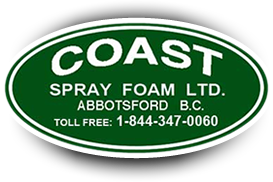 Hiring the Right Professional for the Job
Doing your due-diligence before hiring an insulation specialist for any type of project – new or remodel – on your home or business is important. That being said, a reputable insulation business will also ensure you fully understand the nature and type insulation they offer, and if it is ideal for your space.
Whether the company in question offers a Better Business Bureau stamp of approval, or a social media site where people can post comments, recommendations and feedback, these are great first steps in having a look behind the scenes of a company, and delve into what has been said about their product or service in the past.
Safety Measures – Worth the Spend
Insulation companies today need to be accountable for their products. Both from a creation standpoint (how it's been generated, and what has been used to generate it), as well as an application standpoint (safety measures involved when installing the product). So hiring an insulation company in Vancouver that can assure you of their safety measures is important.
Energy Savings – Worth the Spend
In addition, paying an insulation company for a premium product that will ensure the optimal energy savings within your home or business is a valuable addition So hiring an insulation company in Vancouver that can assure you of quality measures is also worth the spend.
Government Grants
The Canadian Government often offers credit programs for residential and/or commercial properties that are doing their due diligence in energy efficiency – so be sure to check into that to subsidize your costs, and ensure you are benefiting from your monthly utility bills accordingly.
At Coast Spray Foam, we are confident in our product and service, and hold a great standing with the clients we have had. We feel strongly about our reputation, and therefore ensure we are upfront and honest about our process and product right from the start.
We feel you will quickly recognize our quality, and feel confident in using us as your insulation company in Vancouver …so give us a call, and let us know how we can help you get started on better energy consumption and lowered utility bills!