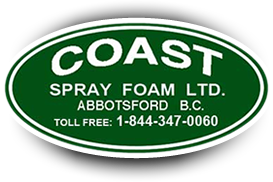 How To Choose the Right Insulation Company for You
Choosing the right insulation company is an important part in ensuring your home or business is safe and well-regulated season after season. However, with a variety of insulation options, both with types of insulation as well as insulation companies, sometimes it can be hard to know which one would work best for you. So we wanted to help you with your decision making process with a few helpful tips!
Understanding Insulation
Knowing your product is the base from which you should start. You can find out the majority of what each type of insulation offers online from a variety of unbiased sources. In addition, you can talk to the company owners themselves to see what they have to say about their own product, and also ask around to friends, family and contractors about what they have used in their past building projects for insulation. This will give you a well-rounded idea of what has worked, and perhaps even what hasn't worked for business owners and homeowners alike.
Understanding the Insulation Company
Know who you are hiring – in terms of what their policies are, if someone you know has used their company, or if they have reference sites such as Facebook, Twitter or Google+, can all help you get a deeper look into the company itself, and allow you to see what people are or aren't saying about them. Sometimes no news is good news, as a disgruntled customer is sure to have something to say, and find wherever they can to say it.
Understand Your Immediacy
Knowing who the company is is one thing, but knowing their availability is another. If you need a job done promptly but the company in question is booked ahead for months, this will cause you to go back to the drawing board to locate a sufficient insulation company. So know your time-schedule and what your immediate needs or flexibility are.
At Coast Spray Foam, we want to ensure our customers are well informed about our product, that we have an open forum from which they can source our information, and that we are honest with our availability and the time-line of any project. Feel free to call us at any time and let us know any of your questions or needs, and we will be sure to address them!