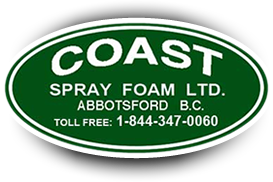 Insulate Your Garage & Create Rental Income
A garage is a functional space used for many-a-thing. The primary objective has always been to use it for your vehicle of course, outside of that, it is often found to be used as a storage facility, or even as the local meeting ground for the neighbourhood "garage band".
However, there are many other functional uses for a garage that one might not have considered. Your garage does not have to be a dump-and-run room that is lacking in esthetic appeal. Even an easy switch from storing your goods that are currently in boxes, to transferring them into appropriate storage bins and onto shelving, can be exactly what is needed to turn your garage from unsightly to a functional space.
Firstly, you have to decide what function your garage is going to be best utilized for. If you want a cozy spot to park your car, while still creating some shelving along the walls …this is entirely doable.
Incorporating appropriate insulation will also ensure your vehicle is warm and dry each winter morning, or cool and dry when the summer heat wave hits. Taking that extra step to insulate your garage can save you time and money in many regards.
Take into account your lifestyle, and what you value most in your extra garage space. Perhaps you're even considering making a livable area to help offset your mortgage cost. A rental unit within your garage, fully renovated into a hide-away haven for some lucky single professional.
Whatever type of space you create, there are additional factors to take into account when considering your garage's functional fate. Whether it's how your walls will be painted, or the type of shelving you will use, or whether to put in tile, hardwood, or paint over the concrete flooring …so many ideas and so many variables within those ideas.
In our next blog post, we will delve into these ideas, and how they can play out in the remodeling process of your garage.
At Coast Spray Foam Inc, we want to provide solutions for every space inside and outside your home, while ensuring that all your spaces are well insulated for the purpose in which you choose.
Let us know how we can help!