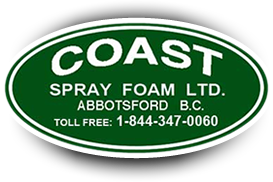 Insulate Your Garage & Design the Perfect Space
Turning your garage into – not only a functional space – but a fashionable one, might take a little bit of creative mind-power to fully envision …and that's where Coast Spray Foam comes in!
From paint to shelving, tile to hardwood, we have plenty of ideas on how to take your garage from a mere parking spot or storage room, to a rental income suite, or dual-purpose space.
Storage Space … the Garage vs. the Basement
Once upon a time, all houses had this space known as a "basement". But with more and more homes constructing suites in their basement space, the garage has become the storage space families often use to store their extra items. If that is the case, ensuring you keep your garage in a well-organized manner, will ensure you are getting the most use out of this storage space.
Shelve It
Shelving is priority #1 when it comes to using your garage as a storage space. Because it is basically a big box of open space, using the walls to build suspended shelving will keep the floor clear of clutter, and all items nicely tucked away in their appropriate places.
Of if you prefer your items to be "closed off", use shelving with doors or even cupboards, so you can close off whatever items are in there, and even lock these shelving units if your items are valuable.
Off The Hook
Hooks are highly underutilized in storage spaces. So many items can be slung nicely over a hook – from hoses to wires, sporting goods to seasonal items …grab a variety of sizes of hooks at your local hardware store, and see how quickly your space becomes clear of clutter. It's an easy way to stay organized with little "organizational effort".
Be Floored
Flooring options are plentiful these days, from concrete to tile, hardwood to painted cement …there are many beautiful ideas and finishes to choose from depending on the function your garage space is going to provide.
The Finishing Touch
Paint is that finishing touch that many garages go without. Having a welcoming garage colour can be a space benefit whether you're simply parking your car in that space, or entirely remodeling your garage as a side-suite for rental income.
Whatever you choose to use your garage space for, Coast Spray Foam Inc. is here to ensure you insulate your garage appropriately to serve its purpose. Let us know how we can help!