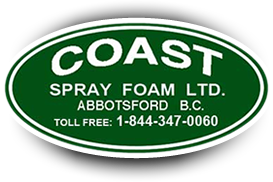 Insulate & Save
Heating costs never seem like an affordable expense, and as oil prices continue to rise, affordability continues to drop.
However, winterizing your home with proper insulation can reduce your costs significantly. Whether your home is aging or just poorly insulated, addressing the issue may incur immediate costs, but will lessen continued costs by far.
When should you consider re-insulating…
If your home was built before 1980
If you are planning on remodeling
If you notice variable temperatures in your home
If your outside noise reduction is not sufficient
If you are paying more than your local friends for heating costs, with homes of similar sizes
Properly insulating your home is the ideal solution, but there are some immediate modifications you can make in the meantime.
If you have an older home (20+ years), you will want to address cracks caused by your home shifting – even if it is new, every home is susceptible.
Address smaller cracks by caulking them, in order to close the gap, or for larger areas – use a weather-stripping product.
In addition…
– clean your gutters so that the rain and snow can effectively drain
– ensure there is 12" of insulation in your attic
– clean and tune your furnace annually
– be sure that your ductwork is properly connected and there are no gaps creating airflow mishaps.
– keep your chimney clean and use a protective cap with a screen, ensuring the chimney damper is closed when the fireplace isn't being utilized.
– reverse all your ceiling fans to push warm air down and keep it re-circulating
– wrap your pipes …if it get's too cold and they aren't properly insulated they could burst
These will lessen the effects of winter conditions to your home, but insulating your home effectively will provide a permanent solution to any ongoing weather and heating concerns.
At Coast Spray Foam, we are here to help. Let us know how we can do so!