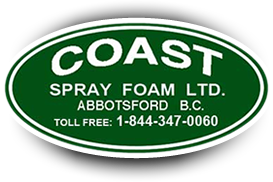 Insulating Your Home …the 101 on the 411 (Part 1 of 2)
If you are of a certain generation, you likely remember the one and only type of insulation that use to be offered for your home building or renovation needs. Now the options, and environmentally friendly insulation choices, are plentiful.
Fiberglass was once your standard insulation of choice, containing only 10-30% recycled material, and otherwise being comprised of synthetic material – often known to cause allergic reactions along with skin and eye irritations, as well as breathing concerns from micro-fibers being released into the air.
As the provider of a soy-based insulation, we feel this open-cell form of insulation is a great alternative to the insulation of yesteryear. It is "blown" into your walls, therefore penetrates every cavity and crevice, and expands to 100x its original size in order to create and airtight seal. Although this product is fairly new on the market, it is already hailed as one of the most environmentally friendly insulation products on the market.
Today we can live in warm, dry, mold-free homes that contain little to no allergens, that are environmentally sound, and result in greater energy efficiencies.
It is imperative that your insulation keeps out air and moisture. So once again, spray foam insulation is an optimal option as it seals off everything from walls, to ceilings, to attic spaces and more.
If you feel your home might be in need of an insulation remodel, here are some signs for you to look for (or feel for) in order to find out…
Winter Checklist:
your walls are cold to the touch
your heating costs are higher than you feel they should be
there is mold growing on your walls
your floors are cold
the heating levels in your home vary from level to level
Summer Checklist:
the air inside your home is stuffy and stagnant
your air conditioning system does not effectively cool your home
the cost of running your air conditioner is high due to over-use in order to keep home at a comfortable temperature
you have mold growing in your basement
This is a simple checking system that you can do yourself, but at Coast Spray Foam we are always happy to come by and review your home insulation needs with you. You might discover that re-insulating your home will reduce your overall costs – both in the winter as well as the summer!