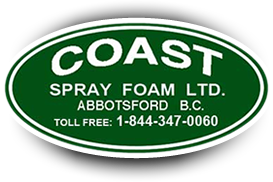 Insulating Your Playroom
Keeping your child's playroom free of mould spores and mildew is high on any parent's list of home safety measures. However, a lot of times you won't know if there is mould living in your walls or floors without an assessment by a professional.
A lot of older homes have large basement where the children are usually free to roam and play, but these older homes also host a variance in temperatures from floor to ceiling, which is what can cause humidity and mould.
Improperly insulated walls means you will have air movement within those walls, which can lead to condensation and mould problems. Spray foam insulation guards against mould as it is airtight, and thus will not have the air movement mentioned above.
Re-insulating your basement and then covering your walls with mould-resistant drywall, is a safety measure you can take to ensure your child is playing in a safe environment for years to come. Don't run the risk of mould, rather – ensure a professional has completed their work correctly the first time.
At Coast Spray Foam Ltd we are proud to offer services that include:
Spray Foam Insulation Application
Batt Insulation Application
Fireproofing (parkades)
Soundproofing (Ceilings & Walls)
Blown Insulation Application
Frost Protecting Sprinklers
Crawlspaces
Foam Gasketing – R2000 & ADA
Firestopping
Air sealing
Coast Spray Foam is an exclusive spray foam contractor of Polarfoam, which has the highest LTTR classification among closed-cell spray foam products. Our installers are trained and certified through Polyurethane Foam Systems Inc. in conjunction with the Canadian Urethane Foam Contractors Association (CUFCA), rated the best certified sprayer course in North America by Business Professionals Consortium.
At Coast Spray Foam Ltd., we're not simply here to provide a product …we provide a service that ensures your home is safe and well maintained. Call us and let us know how we can help!