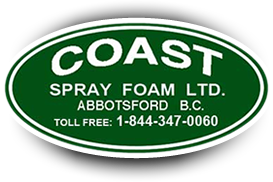 Insulating Your Basement to Build Rental Income
Finishing your basement in order to create a rental suite is a great way to generate additional household income. However, when it comes to basement suites, you want to ensure they will not be a disturbance to your current living situation. Whether hearing the people below, or them hearing your goings on above, it simply does not create a comfortable setting for anyone within the dwelling, so ensuring you properly insulate your basement suite from the onset will help alleviate any unnecessary tension between landlord and tenant.
The Benefits of a Basement Reno
A basement renovation can be conducted slowly over time, as it is a nicely tucked away space where construction will not impede on your current living environment. So if you are considering renovations – this is a great place to start, especially if you want to create rental income from this space.
Apart from a suite, a basement can also be a great new space for a home office, a daycare, a music room …among many other uses. Properly insulating your basement with spray foam insulation will help to reduce noise, help ensure that mold will not grow, and also keep it temperate all year round.
In addition, the value a basement renovation can add to your home is well worth the investment, and having it insulated properly will add to this value also.
Spray Foam Insulation – Easy Application for Unfinished Basements
Creating an interior wall next to the cement foundation, which is often found in a basement is definitely doable, and adding spray foam insulation within this newly created wall space is ideal. Because basements generate more moisture than most other places in the house, spray foam insulation will keep your basement from acquiring mold and mildew, and also provide a "warm" layer to an often cold space.
At Coast Spray Foam, we can help you with your insulation needs for your basement renovation, which we feel you will be thrilled with. From the sound proofing quality, to mold prevention, to overall warmth …spray foam insulation is ideal for your basement. So call us and let us know how we can help!