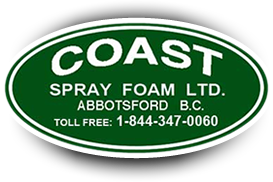 Insulating Your Basement
Basement renovations tend to top the list when it comes to home reno's. It's an enclosed space that offers a dry environment from which to work from, and can be tackled slowly in your spare time.
Once you finish your basement, it provides a multitude of purposes for livable space, and becomes a functional room …or even rental suite.
This added value is really worth the effort, and can provide you with everything from a place for the kids to play, to a daycare, to an in-law suite, to an income generating rental suite.
It is important to consider your insulation methods before you begin to renovate, as this will have to be completed within the interior of the walls. However, adding an interior wall to the cement form that might already exist, is a fairly easy do-it-yourself project, and the perfect place to start with your insulation.
Safeguarding against mould and mildew are also important factors to consider. Do-it-yourself projects might save you money on a contractor, but having a home riddled with mould or mildew can end up costing you a lot more in later renovations. So by insulating your basement properly from the start, you can save a lot of time and money down the road.
Mould & Your Basement
As we've blogged about before, mould spores are a serious health risk to whoever is living in the home, and can cause serious and irreversible respiratory problems.
Insulating your basement will keep it warm in the winter and cool as well as dry in the summer months. But moisture has a tendency to buildup in the summer, as the heat can create humidity in the cool space of a basement.. Insulating your basement properly safeguards against this.
Because basements are usually underground, or even somewhat below ground level, the temperature of the floor can be a touch chilly. Creating "warm walls" without addressing other areas that might remain cool can create humidity, so having all areas looked at and addressed in your basement will keep your space from altering in temperature from floor to wall to ceiling.
At Coast Spray Foam Ltd., we're not simply here to provide a product …we provide a service that ensures your home is safe and well maintained. Call us and let us know how we can help!