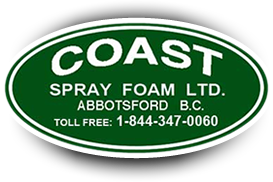 How to Minimize Moisture in Your Home
Energy efficient homes are an important consideration to homeowners today. From windows to doors to ceilings – and everything in-between – ensuring your home is airtight but containing proper airflow, is important part in maintaining lower costs and energy benefits.
Ways to Combat "Energy Leaks"
–       Ensure there is no air leakage due to poor insulation quality
–       Ensure your insulation is forming a solid barrier between the indoors and out
–       Ensure your ceiling or wall cavities aren't creating a loss of hot or cold air
Ways to Create Energy Efficiency
–       Create layers within your ceiling for wires and plumbing, and another for insulation
–       Utilize spray foam in ceilings, walls, and around windows to create an airtight seal
Polyurethane Spray Foam Insulation
Reduces Energy Consumption
Research shows that up to 40% of a buildings heat is lost due to a poor building envelope. Spray foam insulation seals tighter to surfaces like wood and concrete; seals tighter in difficult little nooks; and seals tighter around windows, doors, and vents.
Is Air Tight
It would be easy to blow through traditional fiberglass insulation; but not so easy through spray foam insulation. When spray foam is applied, it is blown out, mixing at the tip of a pressurized nozzle, and adheres (or sticks) to the surface being applied. The combination of both a very low air permeability and a sealed application process, insure a much tighter building envelope.
Provides Vapor Permeance
Spray foam insulation (closed-cell, 2lb) is shown to provide sufficient vapor diffusion (@ 2″) to adhere to the standards set out in the National Building Code of Canada. This means that spray foam insulation is capable of replacing both fiberglass insulation and the polyethylene vapor barrier.
At Coast Foam, we provide spray polyurethane foam (closed-cell or open-cell), which fills in well around wires. By using this method of layering your ceilings and walls, you should see a significant reduction in your heating and cooling costs, and discover the difference our insulation can provide for your home or business.
Give us a call if you have any further questions, or to provide you with a quote.