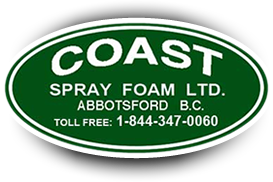 How To Reduce Winter Heating Costs
Although winter is full of fun things to do in all its wonderland, the anti-fun part of winter is the heating costs associated with it. Granted, if you have a fireplace …all the better to warm you with. But for those of you who solely rely on your furnace to warm your home, you will have already recognized the increased costs coming with winter, and for some – significantly so.
There are many reasons homes vary in heating costs. From less-efficient heating systems, to poor insulation, to poor circulation, to cracks in your window and door jams …just to name a few.
By checking your home to see if it has been insulated properly, you can begin uncovering the possible problem to your heating bills, correct it, and start saving on your winter heating costs substantially. Although re-insulating your home or replacing your furnace might come at the price of investment, the savings will pile up year after year.
Power Saving Measures of Spray Foam Insulation
Spray foam insulation can cut your heating costs by up to 40% depending on the amount of air loss and incoming air.
Research shows that up to 40% of a buildings heat is lost due to a poor building envelope. Spray foam insulation seals tighter to surfaces like wood and concrete, as well as seals tighter in difficult little nooks, around windows, doors, and even vents.
Spray foam insulation has a higher insulation value, or r-value. When combined with characteristics like air tight, it enables heating, ventilating and air-conditioning systems to perform more efficiently. In some instances, smaller heating units can be used because the efficiency of the building envelope doesn't necessitate larger units.
Although you might think that traditional fiberglass insulation should do the trick, it doesn't actually hold the same "seal" as that of spray foam. When spray foam is applied, it is blown out, mixing at the tip of a pressurized nozzle, and sticks to the surface it is being applied to. The combination of both a very low air permeability, and a sealed application process, ensures a much tighter building envelope.
Having an energy efficient home or place of business simply makes sense. It is more cost-effective; it lowers your impact on the earth due to decreased energy usage, all while lowering your overall utility costs. So call us today and let us know how we can provide you with this solution, before winter hits!