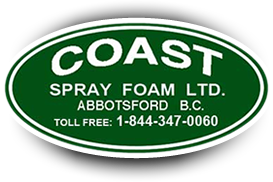 Resolve to Spend Less on Heating Costs for 2015
Household electric bills are something we all account for and all cringe at – especially when we see them increase during the cold winter months.
However, what if we told you your heating costs could be reduced this winter, and your savings could increase? It doesn't have to be just a nice idea – with Polyurethane Spray Foam Insulation – it can be a reality!
Polyurethane Spray Foam Insulation Reduces Energy Consumption and Costs
Home or business, 40% of your heat is lost due to a poor building envelope. You can reduce this loss of heat significantly with spray foam insulation as it seals tighter, and provides less permeation than other insulation products. It also adheres to surfaces like wood and concrete, fills in difficult little nooks, and creates a tight seal around windows, doors, and vents …ensuring that no warm air is escaping, and no cool air is making it's way in.
Often individual homeowners and business owners alike are hesitant to undergo a renovation that includes reinsulating, but at Coast Spray Foam, we make it a manageable, efficient, and quick process – resulting in savings, savings and more savings!
Who Should Consider Reinsulating?
Anyone who had anything built before 1980
Anyone planning on remodeling
Anyone recognizing cold air coming in through doors, windows or walls
Anyone with noise concerns …both within a home or building, or outside of one
Anyone who recognizes that their heating costs are significantly more than others'
What Causes Heat Loss?
Poorly insulated walls, windows, doors, floors, as well as your roof/attic space can cause heat loss. In addition, ventilation and air infiltration are also factors. This combined impact takes into account the temperature difference between the indoor air and the outdoor air, as contributed to via the buildings material it is comprised of.
Whether you are a homeowner tired of seeing over-inflated heating bills, or a business owner faced with the same concern – Coast Spray Foam can truly help you cut your heating costs, and ensure your home or office stays warm, dry and energy efficient for years to come!