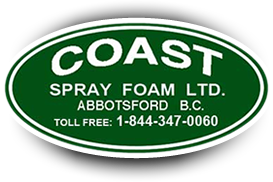 The Benefits: Polyurethane Spray Foam Insulation
During the course of ones day, it is not likely you sit and ponder the Benefits: Polyurethane Spray Foam Insulation. However, if you are undergoing a home renovation, or building a new house, or are in charge of a new office building development, Polyurethane Spray Foam Insulation is something you are going to want to truly consider.
Polyurethane Spray Foam Insulation – The Facts
Not only does it offer a reduction in your energy consumption, provide an air-tight seal, and guard against vapor permeance and mold, it also improves air quality, offers thermal effectiveness – minimizing maintenance costs, delivers on quality assurance, employs effective noise reduction, and is above all – durable and environmentally friendly!
With a list like that it would seem needless to expand on these benefits, but allow us to do so anyhow…
Energy Consumption Benefits – did you know that up to 40% of a buildings heat is lost due to a poor building envelope? Spray foam insulation seals tighter to surfaces like wood, doors, concrete and vents; and also seals in difficult little nooks, keeping your energy consumption to a minimum, due to it's effective envelope.
Air Tight Benefits – spray foam insulation offers a very low air permeability, and provides a sealed application process, insuring a much tighter building envelope, minimizing or completely eradicating future mold concerns due to moisture.
Vapor Permeance Benefits – our closed-cell spray foam is shown to provide sufficient vapor diffusion, and adheres to the standards set out in the National Building Code of Canada.
Air Quality Benefits – with your building envelope sealed tighter, less pollution and water can leak into the building, allowing the air to be filtered through intake / outtake points. This means walls are less susceptible to mold and mildew growth as mentioned, as little to no moisture can permeate your walls.
As the go-to spray foam contractor in the Lower Mainland, we can help inform you on your insulation options. If you are experiencing mold, have any drafts, or feel your utility bills are higher than they should be …Coast Spray Foam is your solution provider, and we're happy to help!