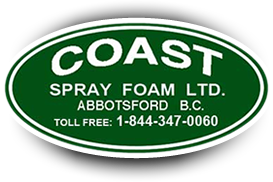 Tiny Living > It's a Big Deal!
Photo Credit: http://www.designboom.com/contemporary/tiny_houses.html
If you currently live, or have ever lived in Yaletown, you might already be well aware of how to maximize your livable space with minimal square footage …but the cost for that tiny space is quite large.
The real estate market in the downtown core of Vancouver, and across the Lower Mainland for that matter, is largely inflated and hard to buy into for singles and couples alike. With that story ringing true across the globe, many people are turning to alternative housing layouts.
"Tiny Living" – as it is often referred to – is seemingly a big deal. These minimalistic homes provide a beautiful space, often offering the same square footage as a junior 1 bedroom that you would find in Yaletown or Coal Harbour, at a beautiful price.
This social movement of downsizing from over-inflated apartment living, to equally sized but massively cost-reduced "tiny living", is taking the world by an eco-friendly storm.
Tiny Living – Fad or Function
Although tiny living might not seem like a function solution for families, photos of these homes reveal just how spacious and livable such a house could be for 1-2 individuals living within their personally designed quarters.
More than ever, society is realizing the importance of living a sustainable, and eco-friendly existences. By using the same theory of "reduce reuse recycle" when it comes to your accommodations, you can significantly minimize your environmental impact, while benefiting from creating your own financial freedom and increasing your disposable income.
At Coast Foam we can insulate your tiny home effectively, and ensure your heating and cooling costs are as minimal as your new house. Whether this is a short-term solution to reduce your debt, or a long-term lifestyle …this fresh twist on "go big or go home" adds renewed perspective to accessibly living taking precedence over excessive living.