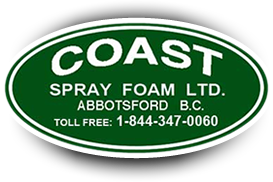 Turning Your Shed into a Live/Work Space
We recently blogged about how homeowners could turn their unused attic space into a functional room to utilize apart from storage. So we thought – why stop there?
There are so many underutilized spaces in and around your home that can be altered into a room with a purpose, that sometimes it just takes a little prompting and creative input to have you realizing what can actually be done with this unused space.
Take your shed, for instance. This is often a place most individuals keep their gardening tools and other seasonal items, all of which can be stored outside regardless of the temperature and seasonal conditions.
Of course, if you are making your shed into one of the functional spaces we are about to unveil for you, you will of course require these four walls to be insulated accordingly. Keeping your new space dry and warm will be an imperative part of the process.
Once that is complete, a shed can offer you a mini home away from home. Whether you turn it into a quiet office away from the hustle and bustle of your home setting, or a fun fort for the kids to take their -often- noisy play to, or even a quaint guest house that will leave your relatives speechless (and let's admit it – sometimes that can be a good thing!), any and all of the above are completely doable projects.
Turning your bland, grey, paint-peeling shed into both a functional as well as fashionable space, is a summer must-have. Think: white beaded clapboard, with a splash of red for your double barn doors, and adding in some iron work for faux window covers, a weathered lantern hanging at the doorway, and a weather vane to top it all off …this type of look could quadruple for any of the aforementioned shed uses.
And it's not just the exterior that can wow, the interior can be equally or increasingly impressive. Although you only have a small space to work with, you can use height as a way to create the illusion of space. With a chandelier hanging from the ceiling, it automatically sets the tone of modern and elegant. Even in a playroom, you can find a lot of iron-style chandeliers that would work nicely.
In addition, shelving fitted right onto the walls will save space, as well as allow for close and easy reach of any and all items you might require in your new office, playroom or guesthouse …and think: "bookshelf headboard" if you want to move in the direction of a guest suite.
In our next post, we will further discuss how you can turn your shed into a functional space, so check back for more great ideas.
Because at Coast Spray Foam, we're not just an insulation company …we're here to help you create optimal home solutions too!