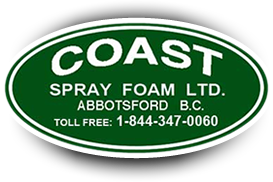 Understanding the Quality & Durability of Polarfoam Insulation
Whether you are considering new home or business building project, or a renovation, the cost effectiveness and environmental benefits of Polarfoam Insulation is well worth considering.
Polarfoam Provides…
Durability
Strength tests show that polyurethane sprayed as insulation, is a durable product, and adds an element of structural integrity to your building. In addition, spray foam is not susceptible to water damage and will last for the life of the building.
Quality Assurance
Spray foam insulation companies must provide their customers with certified contractors and installers. This ensures that the application of the product, the inspection of the work, and the conduct of the company itself, are all kept in-line with the standards set out by both the product manufacturer, and the Canadian Urethane Foam Contractors Association.
Air Quality
With the building envelope sealed tighter, less pollution and water can leak into the building. This means that air is filtered through intake and outtake points; and walls are less susceptible to mold and mildew growth – preventing future concerns.
Incentive Programs
Green Builders who use spray foam insulation like LEED® and GREENGUARD®, are able to qualify for incentive programs through such organizations; including others programs like those through BC Hydro, Fortis, and Energy Star.
Best of all – Polarfoam is environmentally friendly!
Polarfoam is a soya based polyurethane, which is a vegetable based product, and as such – an environmentally friendly product.
Your insulation should be known for its all-around quality and longevity, and improve upon the cost effectiveness and eco-friendly nature of your home or business.  After all, insulation is a key component to keeping you home or business cool, warm, dry and mold-free.
Feel free to give us a call if you have any questions, or to provide you with a free quote!