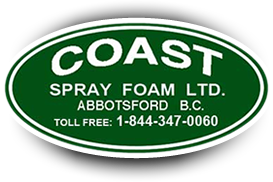 Using Spray Foam Insulation For Your Add-On Or Renovation
With a renovation project that involve an addition to your home, comes the need for insulation. So understanding how you are going to approach the insulation process, and what type you are going to utilize for your home, is all part of the planning process.
Improper insulation choices can potentially cause increased heating and cooling costs, as well as puts you at risk for ventilation issues, or even the potential of mold if you do not use the right kind of insulation for the area you are remodeling.
Spray foam insulation tends to be the flexible, reliable, and cost-effect approach a lot of homeowners utilize to insulate their homes. It has a positive history, and provides a worry-free insulated space for years to come.
Whether you are adding an additional room, inserting new walls into your home, finally finishing your basement, or closing in your attic or crawl space(s), spray foam insulation is the optimal choice for doing any of these projects.
As your local spray foam contractor in the Lower Mainland, we can better inform you of the capabilities of insulating your addition, or re-insulating your already created space. If you are experiencing mold, have any drafts, or feel your utility bills are higher than they should be due to escaping heat …Coast Spray Foam is your solution provider.
The Benefits: Polyurethane Spray Foam Insulation
It Reduces Energy Consumption. Up to 40% of a buildings heat is lost due to a poor building envelope. Spray foam insulation seals tighter to surfaces like wood, doors, concrete and vents; and also seals in difficult little nooks.
It Is Air Tight. Spray foam insulation offers a very low air permeability, and provides a sealed application process, insuring a much tighter building envelope.
It Offers Vapor Permeance. Spray foam insulation (closed-cell, 2lb) is shown to provide sufficient vapor diffusion (@ 2″) to adhere to the standards set out in the National Building Code of Canada. This means that spray foam insulation is capable of replacing both fiberglass insulation and the polyethylene vapor barrier.
It Improves Air Quality. With the building envelope sealed tighter, less pollution and water can leak into the building. This means that air is filtered through intake / outtake points; and walls are less susceptible to mold and mildew growth.
It Offers Thermal Effectiveness, Quality Assurance, Noise Reduction & Is Durable
In addition, it is environmentally friendly.
So if you are approaching a renovation or addition to your home, consider Coast Spray Foam for your project …you won't be disappointed!