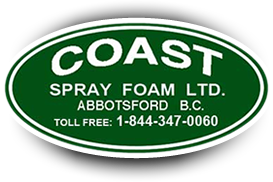 Why Professionally Installed Spray Foam Insulation Can Save You Money
Spray foam insulation is well known for its consistent nature. It is sought out by homeowners and building developers alike for it's beneficial properties, backed by their awareness of how it will maintain a temperate and dry climate within their structure.
Spray foam tends to cost more than other traditional insulation methods, but it will end up paying for itself time and again as you save year after year on both heating, cooling, and other maintenance costs.
Heat Up Your Basement, Add To Your Home Space
If you have an underutilized basement due to the fact that it simply lacks a warm or dry atmosphere for a child's playroom, or holds a decidedly uncomfortable temperature for a home office, having spray foam insulation put into your basement walls will prevent moisture, as well as heat loss or absorption from occurring. Keeping your basement a pleasant temperature that you dictate will help you to better utilize your space.
In addition to making your basement a comfortable and consistent temperature …spray foam will also help protect it from mold. Mold is often a concern of homeowners – especially those with children – so ensuring it is warm as well as safe from allergens and harmful mold spores is priority #1.
Professionally Applied Spray Foam
Having your spray foam professionally applied is imperative in ensuring it will provide you with all the benefits that spray foam insulation promises. There are individuals who might claim to know they understand the process and can apply spray foam for you, but ensuring any professional you hire is certified in the spray foam insulation process, will result in proper workmanship, and not add to your costs to have it redone when it fails to do what you were promised.
Energy is an increasing cost no one wants to incur unnecessarily. So looking into the many benefits of spray foam insulation, how it can help keep your home warm and dry, as well as cool in the summer, and mold free overall, can all add up to great savings and optimal health.
Allow us to properly install your spray foam insulation, and discover how quickly it can pay for itself within your home or business!