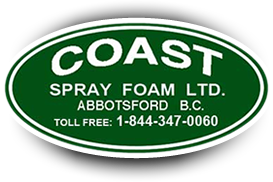 A Winterized Home – Small Changes, Big Savings
As we wrote about in our last blog post, there are various ways in which to winterize your home. Two of the areas we discussed, were filling in the gaps around your home, as well as considering insulation to fill in additional areas.
However, there are additional energy saving methods for your home that include:
Furnace Maintenance
Although your furnace might seem like it runs itself, from time to time it requires a check-up. Check your furnace to make sure it is working at peak efficiency, having it professionally inspection and cleaned before the winter season hits.
By having your furnace maintained, you can better ensure it will burn cleaner, last longer and save energy …much like an oil change on your vehicle.
Also, ensure you are changing your filter throughout the winter (usually twice), as this will improve the energy efficiency of your heater, and keep the air quality optimal throughout your house.
Water Heater Maintenance
By wrapping your water heater and hot water pipes in an insulated blanket, it will help keep your hot water from dissipating heat, and reduce your ever-rising electricity bill.
Also, if you feel it is time to reinsulated your home, consider the many benefits of our Polyurethane Spray Foam Insulation:
Reduces Energy Consumption
Research shows that up to 40% of your heat can be lost due to a poor insulation. Spray foam insulation seals tighter to surfaces and difficult nooks; as well as around windows, doors, and vents.
Air Tight Seal
Traditional fiberglass insulation has always been fairly drafty; but spray foam insulation has very low air permeability, and with a sealed application process – it ensures all your gaps are closed and your heat is retained.
Call us today for an estimate on your project, and begin saving on your energy costs!